Recently, winter is getting colder and colder. I believe everyone is starting to stock up warm down jackets. How can you lose a basic and warm down jacket in winter? Many fashion people are wearing down jackets, but once warm down jackets If you don't wear it well, you will be bloated and fat. How to make the down jacket not bloated and fashionable through the choice of dressing and style? How can a down jacket be worn so that it is not bloated, and it can also highlight the temperament and figure in winter, looking thin and fashionable?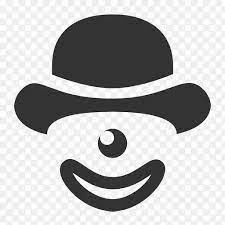 Down jacket is not bloated skills: choose the right version
  You must pay attention to details when you dress. Similarly, you must also pay attention to the detailed design of the version when choosing. Only by choosing the right version can the upper body of the down jacket be neat and thin. The next down jacket selection tips are full of dry goods, please check! Definitely let you learn how to choose a thin version!
  Most down jackets are horizontally stretched seams, which will widen our figure horizontally, and look bloated and fat. The first impression that down jackets give people are thin or fat, which has a lot to do with the seams.
  Compared to heavy down jackets, down vests can have a lighter effect. Except for the thicker sleeves, it is relatively more everyday. When changing seasons, you don't have to worry about getting too hot. It is also very easy to wear in daily life. It can not only play a certain role in keeping warm, but will not appear bloated.
  The down jacket itself is a relatively loose style, so we can't choose some over-expanded styles such as gauze skirts, wide-leg pants, mopping pants, etc. "The rule of dressing can be thin.
  Lazy and casual blue down jacket, paired with a pair of straight-shaped white leggings, the top is wide, and the bottom is tightly layered. In the choice of accessories, you can choose white hats and scarves, and wear a pair of boots to create a cool street feel. The movement of colours and accessories highlights the exquisiteness and integrity of the overall match, and is very harmonious.
  The above introduction is "how to wear down jackets so as not to be bloated". Huarui Clothing Factory is a manufacturer specializing in the design and production of down jackets. It has decades of experience. Welcome customers and friends to call us and contact us to customize different models. Thank you.